---
Overview Of: [Gist] I Don't Have 30 Billion Again – Davido
---
By
admin
Davido has confessed that he deceived his fans during the trend of his "IF" song where claimed he had '30billion in his bank account'.
After a few years, coronavirus has finally got him to confess the truth.
A social media follower asked Davido why he won't do a giveaway like other artists, and Davido said he's broke like everyone else because he has no income coming in.
Another follower asked where his 30bn his, the line he so famously sung in 'If' – but he denied ever having that money.
So the billionaire's son claims he's broke – or maybe he just doesn't want to help with donations!
Check the post below…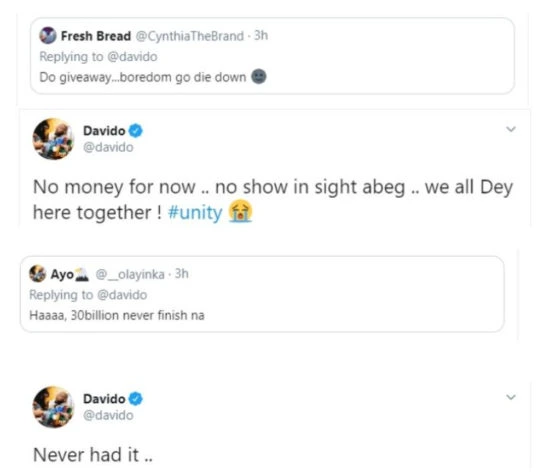 ---
Published: 2 years ago
---