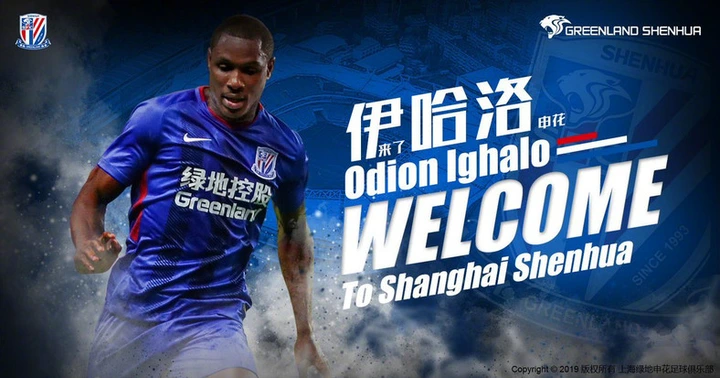 The thoughts of living his dream is probably one too unimaginable for Odion Ighalo to believe. From his humble beginnings in Nigeria to playing for a top side like Manchester United. He has proven himself and has been an impactful player for the team, with some sections of Manchester United fans clamouring for his loan deal to be made permanent. However, his Chinese club, Shanghai Shenhua do not see it that way, and there are talks that the club has offered Ighalo a new contract with quite a pay raise.
For one, it is not out of place to say that Ighalo has been a good signing for Manchester United. Although he hasn't really started in the Premier League, the few minutes he spends on the pitch have always been impactful – one wouldn't really forget his role in the Manchester derby which saw Manchester United get a 2-0 win. Also, his performances in the Europa League and FA Cup have been impressive as United have progressed to the next round in both competitions.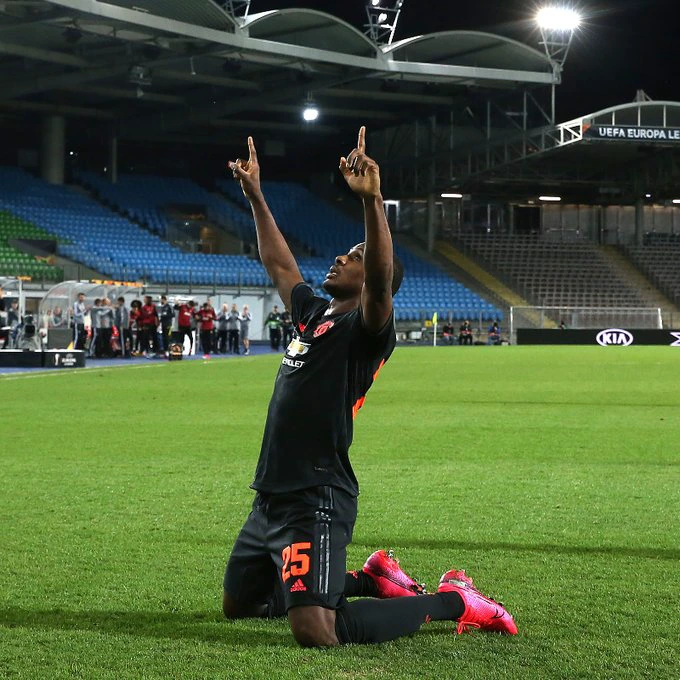 It is also important to note that should he make his move to Manchester United permanent, he could have the opportunity to play in the champions league next season (with United being fifth in the Premier League, and still having a shot at the Europa league title). Everything seems to be going well for him at Manchester United and him staying at the club would be a no brainer, as he would most likely enjoy both on and off the pitch success – especially with an opportunity to win at least two titles this season.
However, staying at Shanghai Shenhua could also prove beneficial to Ighalo, especially financially. Staying in China would guarantee him a huge pay package, which he wouldn't get at Manchester United – as a move to England would see him get a huge pay cut. Asides this, he has the opportunity to win more titles with Shanghai Shenhua, after the club won a cup title last season, and he also won the top goal scorer while at the club.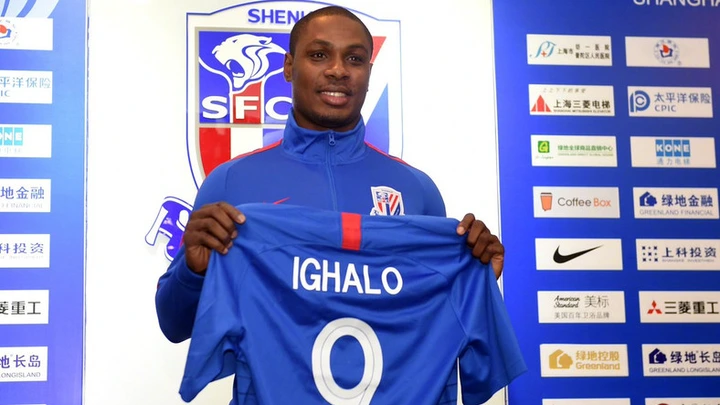 Further, staying in China also guarantees him an option to play on the continent next season and he would also be able to play at the top tier. Asides this, he would is an important part of the team and would definitely contribute more to the team, unlike staying at Manchester United (where he would probably be a backup striker to either Anthony Martial or Marcus Rashford). In totality, staying in China guarantees him a huge wage packet, more game time and top tier football, unlike Manchester United.
It is therefore not out of place to say that either way he makes his decision, he would do what is best for him at that point in time. Mostly, he would be torn between living his dream and getting a future assurance and huge pay package.